Flower Show Schedule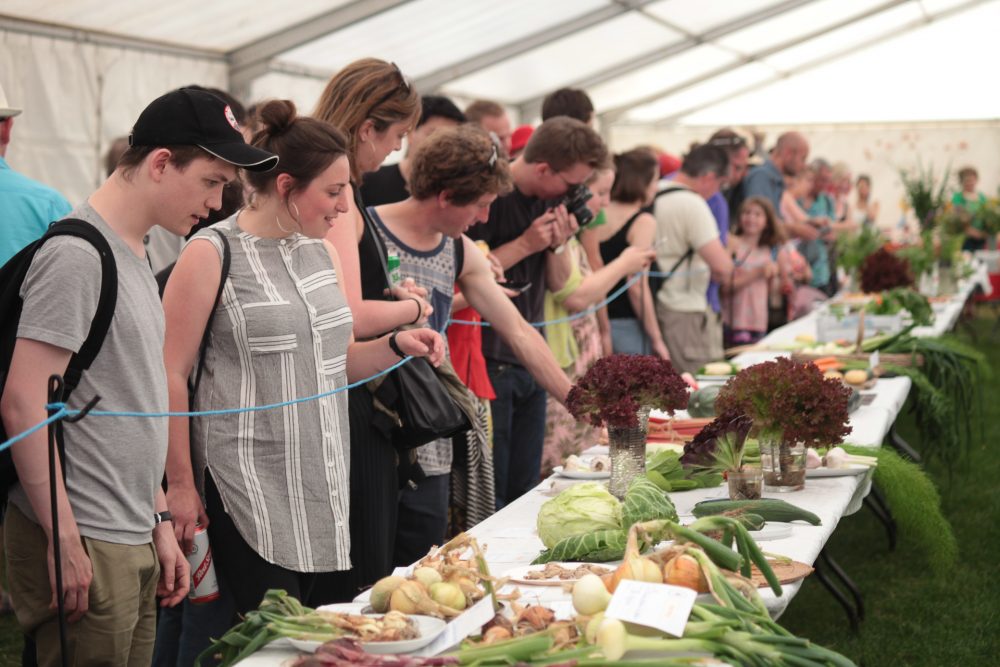 Our Flower Show is run in partnership with the Lambeth Horticultural Society and we are an RHS Affiliated Society.
LCS 2023 Flower Show Schedule (.pdf)
There are 83 different classes to enter:
Flower and pot plant exhibits – Cacti and succulents exhibits – Bonsai exhibits – Fruit and vegetables exhibits – Floral art exhibits – Children's exhibits – Domestic exhibits – Handicraft exhibits.
All classes of the competition are open to amateur exhibitors only. Only one entry per class is allowed.
Vegetable Sculpture Competition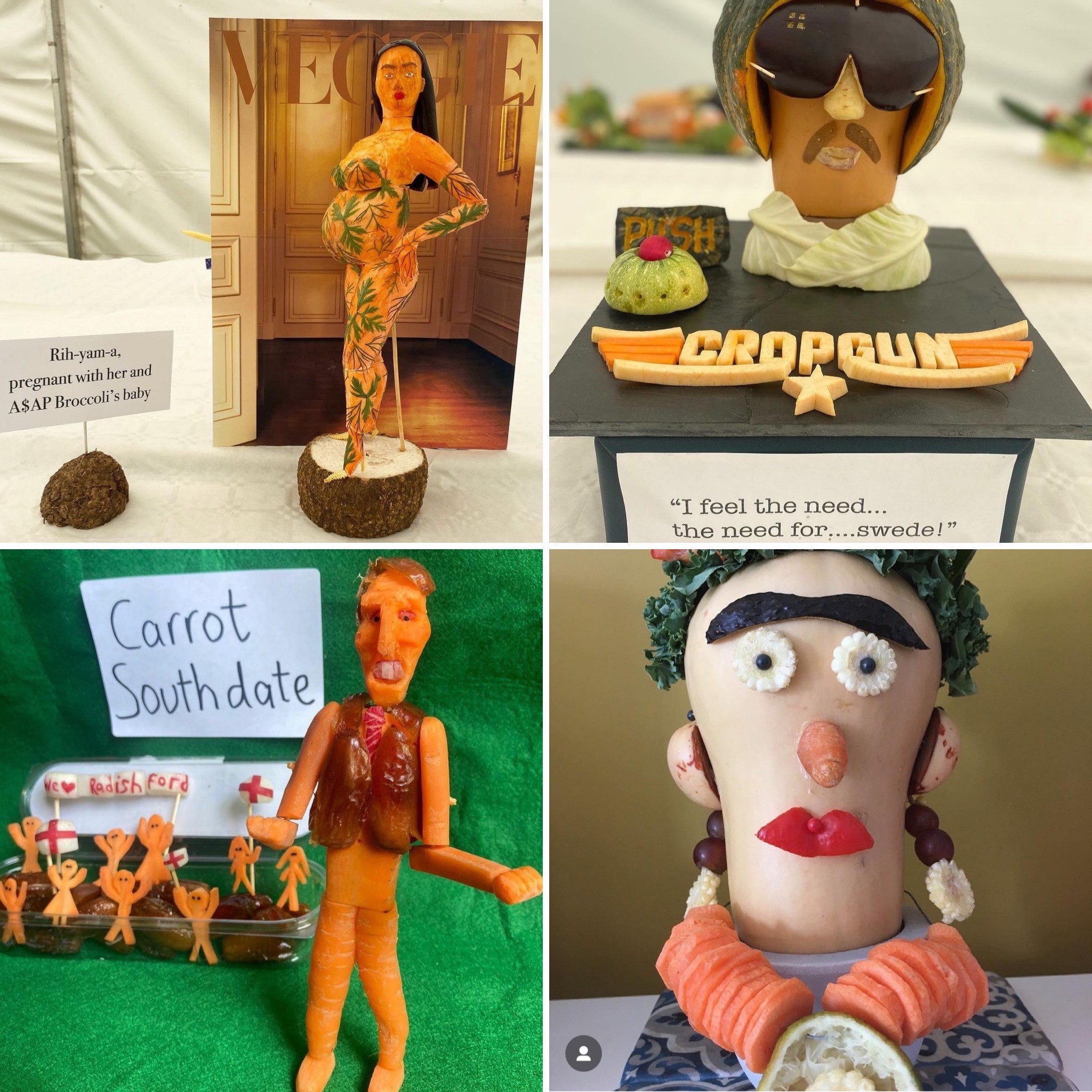 Although part of the Flower Show Competitions, this class deserves a section all to itself.
Our Vegetable Sculpture Competition attracts unrivalled interest and queues around the block from people itching to see these amazing vegetable pieces of art – not forgetting puns galore!
All entries will be displayed at the show over the two days and judged by the public by an online vote.
1st prize is a £150 gift voucher. Entry is free.
Recycled Garden & Scarecrow Competitions
Recycled Garden Planting Competition
You can use any type of recycled container for your garden; an old wheelbarrow, a shopping crate, a washing up bowl or even an old tyre. You can plant anything from a mini vegetable plot to a flower bed. All successful entries will be displayed over the two days of the show and judged by the public.
---
Scarecrow Competition 'The Best of Film and Television'
This year, we're celebrating all things 'Film and Television'. We want to see your favourite actors, actresses, fictional characters, film directors, cartoon characters and more. Think Jack Sparrow, Julia Roberts, Tim Burton, Katniss Everdeen and Winnie-the-Pooh… the list goes on. It's time to go into pre-production and get your thinking caps on.
---
First prize for each competition is £150 in vouchers. Entry is free.
Cycle Confident: group cycles to the show

Cycle Confident, in partnership with Lambeth's Active Travel Team, organise two rides on both days of the show from the following locations:
Streatham Common
Archbishop's Park or Vauxhall Park
Rides will set off at 2pm and arrive at the Herne Hill entrance of Brockwell Park, where the main Cycle Park is located.
For safety reasons, rides are limited to 15 people per session. Advance registration is required.
The rides will take place on roads and will be accompanied by qualified cycle instructors and marshals. Participants are responsible for the safety of themselves and their dependents on the ride, as well as for making sure their bicycle is roadworthy.
We may be able to provide adapted cycles (such as trikes) for participants with a disability, so please specify if you require this when registering.
Garden Museum: Short film about vegetable sculptures

This year the Garden Museum made a short film about our Vegetable Sculpture Competition, directed by film-maker Peter Kindersley.
The Garden Museum is located in Lambeth and is Britain's only museum dedicated to the history and making of gardens in the deconsecrated church of St Mary's by Lambeth Bridge. Each year it makes a film to add to the recording of their contemporary heritage, from international figures such as Beth Chatto to last year's Ras Prince of Lewisham. The film will be free for people to watch soon, like Peter's last film for the Museum.
Volunteering
Can you help out with any of the following?
Conducting public surveys
Staffing information points
Farm volunteers
Flower Show volunteers
Arts & Culture Village volunteers
Village Green stage volunteers
SEND Local Offer assistant
Lambeth Early Years & Parenting assistant
General show runners
Get in touch if you can help in 2024: info@lambethcountryshow..co.uk
Apply to trade, exhibit or perform

Job Opportunities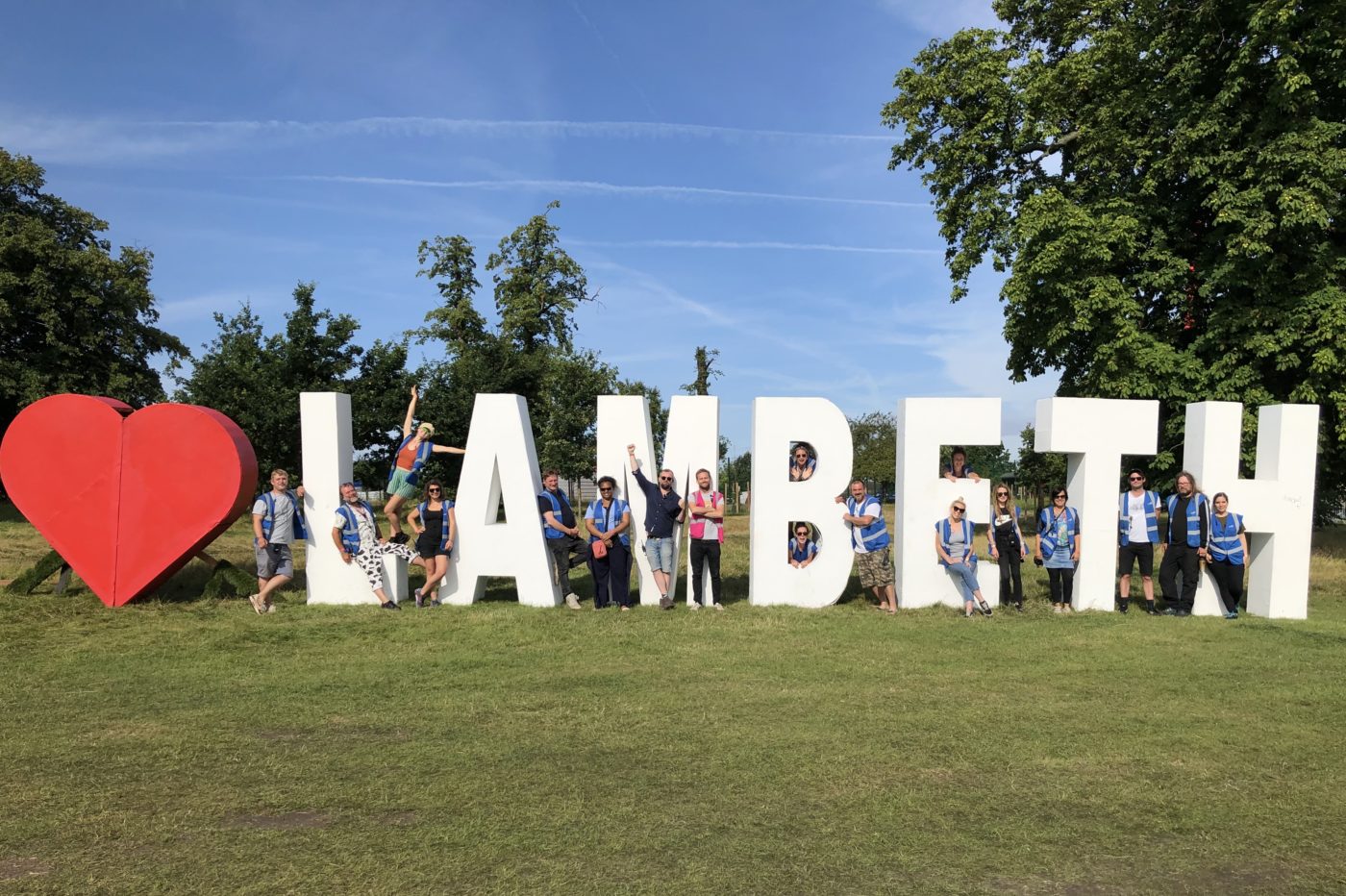 We are always looking for experienced and enthusiastic individuals to help us produce the show. There may be further opportunities to work on a freelance basis, as well as on site at the event itself.
Please send your CV and covering letter outlining your skills and experience if you would like us to add you to our database:
info@lambethcountryshow.co.uk
Press & Filming Enquiries